San Jose Massage Therapy
Alleviate Pain and Reduce Stress Through Massage Therapy
Massage therapy has been an active part of keeping people healthy around the world for thousands of years. Here at Insight Chiropractic, our patients can attest that massage therapy in San Jose has done wonders for a wide variety of their health conditions. Providing body massages, deep tissue massages, Swedish massage, and foot massages, our massage therapists assist patients with pain relief and enhance the effects of our chiropractic adjustments for the spine and extremities. Massage therapy helps relieve stress which is fundamental to a healthy lifestyle free of disease and pain.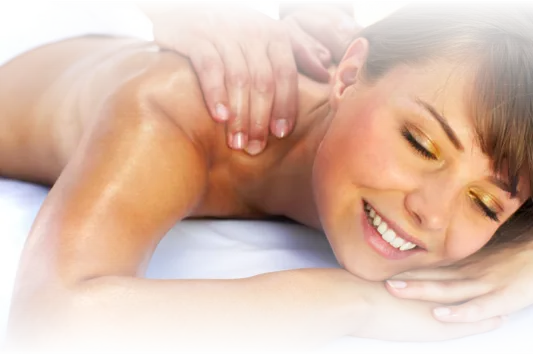 Deep Tissue & Reflexology, San Jose Massage Therapist
Relieve Pain Through Deep Tissue Massages and Rehab
A therapeutic foot or body massage has numerous health benefits that make it a valuable complement to your health and our chiropractic care. First of all, it helps to alleviate musculoskeletal stress and tension. Stressed muscles with painful knots and tight spots due to injury or overuse make it hard for your body to function properly and remain structurally sound. Massage therapy works through these tight spots, relaxing them and your whole body so that you feel better. There are many kinds of massage, from foot and deep tissue to Swedish massage. Each massage session is tailored exactly to your needs and condition.
In addition to relaxing musculoskeletal tensions, San Jose massage therapy does several other things to help in the healing process. Whether you have suffered a car accident injury, chronic back pain, neck or
foot pain,
massge therapy increases circulation bringing in fresh oxygenated blood and moves the lymph while toning the skin and expediting the healing process.
San Jose massage therapy also reduces inflammation and swelling right down at the cellular level to accelerate tissue healing and regeneration. By stimulating endorphin production (the body's natural painkillers), massage therapy helps increase range of motion and reduces mental and emotional stress. Stress and tension contribute to poor posture habits and internal stress on the organs and thus we recommend massage therapy in San Jose as a valuable line of defense against stress in order to reduce the risk of further injury and promote overall health.
Foot massages in San Jose and reflexology are also important aspects of treatment at Insight Chiropractic. Your feet bear enormous stress and pressure all day long and serve as the "roots" of your body; poor foot health can spread up through the rest of your body. Reflexology uses massage on pressure points in the feet that affect specific systems in your body, connected to the hands and feet through the nervous system. Like body massage, we frequently massage the feet to accentuate the healing effects of our chiropractic treatments.
After Dr. Forster makes her initial assessment of your health care needs, she will decide which type of massage therapy will be most beneficial for you. Massages at San Jose Insight Chiropractic are an excellent complement to chiropractic adjustments and other healthy lifestyle changes for healthier bodies.
Call us today at (408) 244-0727 to schedule an appointment to reap the benefits that massage can provide.