San Jose Chiropractor • Auto Accident Pain
Wellness Healing and Pain Management Following a Car Crash
The suddenness and force involved in an car accident can lead to a car accident injury, even if a patient feels fine right after the incident or if the accident seemed to be a minor one, such as a fender-bender. Some conditions due to car accident injury, which include whiplash, headaches and migraines, can be take months to show symptoms. Anyone who has been in a car accident should schedule an appointment with Insight Chiropractic, your chiropractor in San Jose, for treatment and care.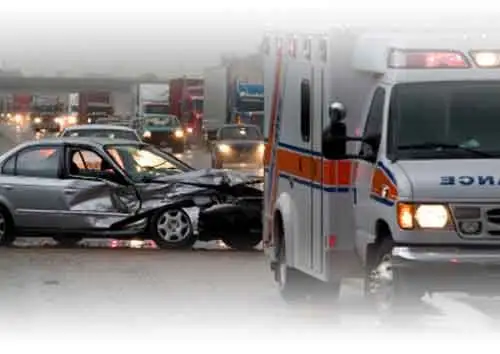 Whiplash is a very common car accident injury. Some people may feel pain in their neck or experience headaches immediately following an auto accident, especially a rear-end collision. Injury occurs when the neck moves quickly back and forth or even side to side. The rapid neck movement injures the vertebrae as well as the muscles and ligaments in the neck area. For some people, the pain may not occur until long after the accident. If you have been in a car accident, it's important to see a chiropractor to prevent more serious injury from occurring. Additionally, headaches and migraines can be a symptom of whiplash or damage to the tissues in the neck can lead to tension headaches.

Car Accident Injury Treatment for Whiplash, Headaches and Migraines and Back Pain
San Jose chiropractor
Dr. Jennifer L Forster, D.C. provides chiropractic treatment and therapy for patients who have injuries due to a
car accident injury
, such as
headaches and migraines
. Spinal adjustments in the upper neck area relieve the pain associated with headaches and other injuries. Patients receiving chiropractic care do not need medication to relieve their pain. Instead, their bodies heal from the inside out.
In addition to spinal adjustments, corrective exercises and massage therapy help patients recover from
car accident injury
without the need for pain medication. Massages help injured muscles heal and allow a patient to relax. Following an injury, it can help improve the healing time of soft tissue and reduce the chance of permanent damage. Physio-therapy exercises also improve healing time by extending the flexibility of an injured muscle and by improving the range of motion of an area such as the neck. After experiencing pain due to
car accident injury,
a patient usually wants to do all they can to prevent future injuries.

Auto safety is essential for preventing future accidents and injuries. Wearing a seat belt reduces the risk of serious injury following an accident. Front and side airbags also protect a person from injury.
To prevent an accident, a person should not drive while texting, feeling too tired or after drinking alcohol. Attention should be given to the road and to traffic, not to a cell phone or others distractions in the car. To reduce the risk of a rear-end collision, the driver should leave plenty of space between their car and the car in front.
If you are seeking a
chiropractor in San Jose
who is familiar with the proper kind of treatment following a
car accident injury
, then schedule an appointment with us today so that we may find a plan that works best for you.