San Jose Chiropractor Uses Cutting Edge Techniques for Patients
Insight Chiropractic provides the most comprehensive chiropractic care available in San Jose. Our San Jose chiropractor, Dr. Jennifer L Forster, D.C., has dedicated her life to helping patients manage back pain, recover strength and heal naturally. We offer the best combination of hands-on chiropractic care with sports medicine, Active Release Technique (ART), massage therapy, rehabilitation exercises and nutritional counseling. Our San Jose office is conveniently located to serve the Los Gatos, Saratoga, Santa Clara, Cupertino and Campbell communities.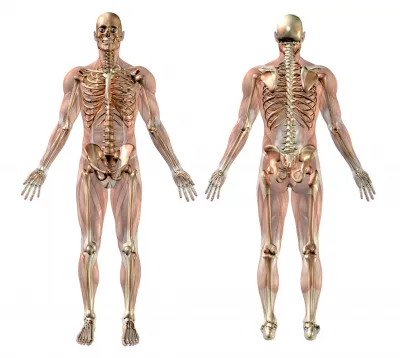 San Jose Chiropractor Helps Patients Manage Pain and Heal Injuries with Whole Body Wellness
Our approach to total body care starts from the ground up. Did you know your feet sustain a substantial amount of shock and pressure each day? We often take the health of our feet for granted, but even if they don't show signs of pain, daily wear and tear and footwear can lead to abnormal walking patterns and mechanical stress. This causes the entire body to fall out of alignment, putting us at risk for repetitive stress injuries and plantar faschitis. Dr. Forster provides extremity adjustments of the feet, along with the shoulders, elbows, wrists, rib cage, hips and knees. This helps restore proper musculoskeletal alignment and allows patients to truly put their "best foot forward" each day.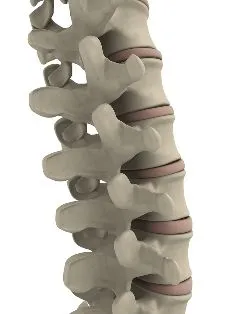 In addition to extremity adjustments, Dr. Forster helps patient manage neck pain, back pain and other chronic pain conditions through chiropractic adjustment. Rather than "medicate away your pain," Dr. Forster will put her years of training and experience to work for you restoring proper spinal alignment, which eases pain and corrects underlying problems to prevent future injury.
Our services are not limited to chiropractic adjustment. We believe in whole-body wellness and complementary therapies that augment the chiropractic healing process. These include sports medicine, Active Release Technique (ART), massage therapy, balance therapy, rehabilitation and functional nutrition. Our goal with every treatment is to relieve pain, correct the underlying issues and restore a full range of movement and flexibility to the body. Since each patient is unique, our chiropractor tailors all treatments to meet the patient's individual wellness and recovery needs.
Insight Chiropractic is one of the only providers in the San Jose area to offer Active Release Technique (ART). This therapy utilizes principles from massage therapy to treat problems associated with the overuse of muscles, tendons, ligaments and nerves. When injury occurs, scar tissue builds up, preventing soft tissues from moving freely and being flexible. Muscles become weaker, tendons tighten and the entire body is impacted. Active Release Technique (ART) uses patient-specific movements to apply precisely directed tension to areas of scar-tissue buildup, stimulating healing for the soft-tissue.
Sports medicine, balance therapy and rehabilitation exercises have helped many individuals, including our older patients, recover from injury, strengthen their core and increase their range of movement. As our bodies age, we naturally begin to lose coordination and balance, which can lead to falls and difficulty walking. Based on the latest sports medicine, corrective care exercises and a special balance therapy program can help restore our natural balance and prevent injury, helping patients be active at all ages of their lives.
Our San Jose chiropractor also offers nutritional counseling and helps patients realize emotional wellness insights. In our daily lives, it is easy to become so busy that we forget to listen to our bodies or feed them the nourishment they need to thrive. The correct balance of nutrition and a positive emotional outlook is essential to healing.
No matter where you are on your wellness journey, our experienced health team at Insight Chiropractic in San Jose is here to help. From injury rehabilitation and pain management to a "body tune-up" to prevent problems to an over-haul of your daily nutritional habits; our wellness services have helped hundreds of patients in San Jose, Los Gatos, Saratoga, Santa Clara, Cupertino and Campbell live full and active lives. We look forward to helping you achieve your wellness goals!