San Jose Chiropractor Dr. Jennifer L. Forster, D.C. Helps Patients with Back and Foot Pain plus Functional Nutrition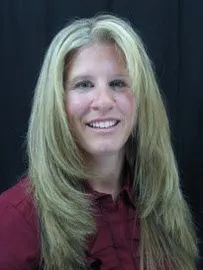 Education:
Life Chiropractic College West - Doctor of Chiropractic - 2003
San Jose State University - Bachelor's General Biology - 2000

Continuing Education:
Certified Chiropractic Sports Practitioner - 2007 (Certification Pending)
Active Release Techniques (ART) - 2001- present
Dynamic Pole Stretching Instructor Course - 2014 - present
Standard Process Nutrition Response Testing - 2016 - present
Advanced Chiropractic Nutrition-2016 - present


Chiropractic Intern Field-Training Doctor:
Palmer Chiropractic College West- 2015- present

Certifications:
Active Release Techniques Practitioner - 2001
A UC Berkeley Sports Chiropractor - 2003
Dynamic Pole Stretching Instructor Certification 2014

Community Involvement:
Sports Chiropractor (Men's Swim)– UC Berkeley (2004-2007)
Sports Chiropractor (All Sports) - UC Berkeley (2007-2008)
Proud Sponsor and Active Release (ART) Practitioner for Ironman Championship Hawaii 2003
Active Release (ART) Practitioner - UC Berkeley (2002-2008)
Walking Coach for San Jose Fit (2005-2008)
Balance Therapy Teacher at Lincoln Glen Manor Senior Center (2005-2020)
Volunteer Chiropractor for AVON Walk For Breast Cancer- San Francisco 2014 - 2018



Hi, My name is Dr. Jennifer L Forster D.C.

During my freshman year of high school, my knee would swell often and for unknown reasons. To help the swelling, I took several types of anti-inflammatory medications prescribed to me by my medical doctor. Not more than 4 weeks later, I developed a medication injury—gastritis. The medication dissolved my stomach lining leaving it raw and painful. I was hospitalized for a week. Every time I ate a meal, horrible stomach cramps happened. Within two months of the injury, I lost 40 pounds because not eating stopped the stomach pain. Recovery from this injury took more than a year and many more medications to coat the stomach and reduce my stomach acid. In the midst of that year, I also developed back pain. The doctors wanted to prescribe me more of the same medications that injured me. I quickly recognized that I was in a dead end journey. There must have be a different way to heal. I wanted options without the risk of side effects and other unwanted complications.

I was recommended by my father to see a chiropractor. After just a few visits, my back and knee no longer hurt or became inflamed. I was helped by a doctor that required no medication. I was amazed!! I no longer required any drugs and my stomach ulcer healed. A spark was lit and I instantly became passionate toward devoting my life to natural medicine. I wanted to help others in the same way I was helped. I enrolled in Life Chiropractic College West and graduated in 2003 with high honors. Now, more than two decade later, I have built one of the most phenomenal natural wellness clinics in the San Francisco Bay Area and have helped many patients experience similar natural healing. I am living the dream and fulfilling my passion to help other's health naturally.

But something was missing. Not all of my patients were recovering 100% with just chiropractic care alone.

Even myself, as a chiropractor, who frequently received chiropractic treatments from colleagues, continued to suffer from frequent back pain. I too, was not recovering 100%. In 2015, I developed a painful rash that constantly itched and scabbed on both hands. It affected my life's work as I use my hands daily to work on my patients. Along with the rash, I developed severe daily fatigue. My fatigue crested one winter day in 2016 at the top of a Tahoe ski slope. I became so fatigued that I was unable to ski down the hill. I went to the Emergency Room and was fully evaluated by the medical doctors on staff. They ran my blood work and reported back to me that my "labs were normal." They diagnosed me with general fatigue and prescribed medications.

I wasn't going down the drug route again!

Instead, I followed up with my colleague, a chiropractor and Functional Nutrition practitioner. He discovered I had severe heavy metal toxicity, liver detoxification challenges, a weakened immune system and severe adrenal fatigue. He designed a clinical nutrition program to address all of the specific issues I presented with, taught me how to decrease my stress level and provided lifestyle modifications. My back pain disappeared, my skin rash cleared up and my energy returned to match the same level as my young daughter. I feel vibrant and alive. I want everyone to feel as great as I do with chiropractic and Functional Nutrition.

I am now on a mission to help as many people Win Back their Health. I have treated and continue to teach hundreds of my patients how to take control of their health and win it back. I know I can help you with yours.

Give us a call.
I look forward to treating you soon.