San Jose Foot Care Chiropractor
Balance & Effective Wellness Care Starts at the Feet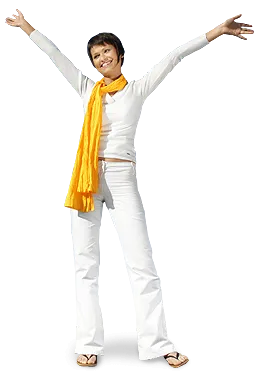 Our feet continuously take loads of use and abuse every day and they deserve attention. They are also the starting point of effective chiropractic care, the philosophy of Insight Chiropractic, our chiropractor in San Jose, has long been serving the needs of the Los Gatos, Saratoga, Santa Clara, Cupertino, and Campbell community, providing total body care services that include massage therapy, rehabilitation, functional nutrition and overall wellness plans that can help with back pain, muscle aches and a number of other ailments. Our chiropractor Dr. Jennifer L. Forster, D.C. gets to the root cause of the problem that causes the pain or discomfort, whether it is directly from the feet of else where. Specialty extremity adjustment, specifically the feet is one focus in this office.
Massage Therapy, Adjustments & Rehabilitation
San Jose Chiropractor Treating Foot & Ankle Pain
The daily wear and tear on our feet results in enormous amounts of shocking pressure. That pressure is translated to stress that ends up distributed throughout our entire body. Compounding the daily abuse from hours of walking, standing, and otherwise getting around are poor-fitting or wrongly supportive shoes. High-heels, pointy toes, and other chic yet painful styles may look fashionable, but they are also a major contributor to foot pain and foot problems that require rehabilitation, such as plantar fasciitis. Foot issues can lead to abnormal walking patterns, mechanical stress and pain, pain that refers up our legs into the low back and potentially the entire body.
Dr. Forster's extensive training in extremity adjusting began with her studies at Life Chiropractic College West and has been specializing in foot adjusting since 2004 in private practice. Her care routinely begins with a thorough foot scan and exam, a beneficial evaluation for all patients, even for those not suffering from foot pain or related issues like plantar fasciitis. Her foot adjustment techniques foremost helpsto restore body mechanics to their proper form and function which, in turn, can alleviate back pain, foot pain, headaches, and other challenges that streams through the entire body.
To help ensure foot health, which is the foundation for body health, adjustments can be followed up with massage therapy, foot exercises, stretches, icing or heating if warranted. Rehabilitation and wellness tips that include the feet but extend beyond them to encompass the health of the entire body. We also make custom orthotics as a service for short term rehabilitation.
Our San Jose chiropractic clinic is continuously at the forefront of the latest techniques and methods to ensure the most effective care for our patients in the Los Gatos, Saratoga, Santa Clara, Cupertino and Campbell area. Whether you need massage therapy or a specific treatment for a specific ailment, like plantar fasciitis or other related foot pain, back pain or other issue, we can get to the root of the problem and provide the most effective and up-to-date care available in the San Jose area. Call us at (408) 357-3270 for more information on our treatment philosophy or to schedule an appointment with Dr. Forster.